REIMAGINE YOUR STORAGE,
REDEFINE YOUR BUSINESS POTENTIAL
WITH THE NEW BIXEN DATA STORAGE NETWORK PROTOCOL™
INTRODUCING STORAGE WITHOUT COMPROMISE
Imagine a revolutionary new storage architecture that combines the power of GPUs, CPUs, and persistent memory with advanced software to deliver an unprecedented combination of performance, resilience, and efficiency without compromise.

An architecture that empowers your business to grow, adapt, and stay competitive in a data-driven world.
BIXEN PROTOCOL™ IS

PERFORMANT

RESILIENT

EFFICIENT
PERFORMANCE
Achieve high ingest performance for all your application demands with lower infrastructure cost.
RESILIENCE
Deliver extreme resilience to ensure applications are available and protected against data loss without compromising performance.
EFFICIENCY
High efficiency means you get to use more of what you paid for - improving customer satisfaction while lowering TCO.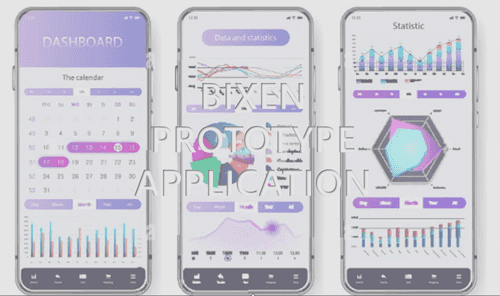 BIXEN PROTOCOL™
The basis for an ideal storage solution is simplicity and application flexibility, while balancing the attributes of performance, resilience, and efficiency.

Today's storage architectures have been designed in such a way that they have forced customers to choose between one or two of these key attributes. With BIXEN PROTOCOL™, you no longer have to choose.
Learn More
THE FUTURE ECOSYSTEM
RESEARCH & UNIVERSITY LABS
Most labs, whether engineering, scientific research and development, medical research, or other labs, generate vast amounts of data and require high throughput both for ingestion and running queries...
COMPUTER AIDED ENGINEERING (CAE) & PRODUCT DESIGN
CAE and Product Design applications include finite element modeling and analysis, mechanical computer-aided engineering, civil engineering, structural analysis, crash testing, and much more. These applications can be used to design just about anything...
GEOSCIENCES
Like research labs, earth resource–related applications such as seismic analysis, oil services, atmospheric and climate modeling, lidar (light detection and ranging), and others need cost effective and performant storage for the ingest and analysis of the massive data collected over long project cycles...
BANKING & FINANCING SERVICES
Financial services related workloads are leveraging high performance computing because of the numerically intensive requirements of most applications and their association with economic modeling and simulation-based research. Data quantities and velocity are leaping to the next level of complexity...
BIO-SCIENCES, LIFE SCIENCES & HEALTH SERVICES
Applications such as genomics, pharmaceutical research, bioinformatics, drug discovery, agricultural research, and the like require computational techniques that rely on consistent high read and write bandwidth that many storage solutions are not able to deliver...
GOVERNMENT & DEFENSE
Compute intensive applications such as surveillance and signal processing; command, control, communications, and intelligence (C3I); cryptography and image analysis; and other applications can take advantage of the BixenIO storage platform's combined GPU + CPU architecture providing secure data services with superior performance, resilience and efficiency...
Start your contribution to the decentralized storage network by accessing Bixen protocol
Add Bixen Token using the contract below
0x9768A6049b67422a63c40453cd21aF1462502140